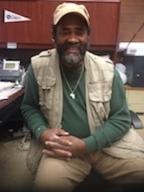 Dr. David Horne –
Ph. D in African History and Political Economy, UCLA M.A. South African History and Economy; Master of Public Administration and Budgeting Currently, Full Professor, Department of Pan African Studies, California State University, Northridge Faculty Coordinator, Model African Union Program and Founder, M.A.U. International Diplomasia Parliamentary Honors Society Founder, Reparations United Front (RUF) Coordinator, National Reparations Congress, Compton, CA, 2004 Founder, Council of Black Political Organizations (COBPO) Founder, Pan African Public Policy and Economic Institute (PAPPEI) Founding Director, Calif. African American Political and Economic Institute (CAAPEI) Founder and International Facilitator, Sixth Region Diaspora Caucus (SRDC) and Pan African Diaspora Union (PADU) Lifetime Member, N'COBRA International Organizer, UNIA-ACL Founding Member, Pan African Education Network (PAEN), South Africa Executive Editor, Journal of African Studies and Journal of 21st Century Pan Africanism Columnist, Our Weekly Newspaper, Los Angeles Winner, Best Political Column, 2011, National Black Newspaper Publishers' Association Author, Meeting Maat: A Handbook for Goal-Oriented Meetings and Gatherings ; Straight to the Point: A Primer for a Logical Introduction to Critical Thinking; and Introduction to American Politics: A Black Perspective; (Pending Publication) 21st Century Pan-Africanism: Theory and Praxis. Executive Editor, The Journal of 21st Century Pan Africanism, begun 2018. Official Delegate to the African Union's Global Diaspora Conference, Sandton, South Africa, 2012 Weekly Radio Host, Harambee Radio, "21st Century Pan African Hour," Thursday 10 pm (EST)
Dr. Rosie Milligan
Algie Lee
Betty Mc Cray
Beverly Roberts
Brianne Ingram – Brianne was born in Long Beach, CA and raised in Carson, CA. She received her B.A. in Communication Studies with Cum Laude from California State University, Northridge and is currently pursuing her M.A. degree in Communication Studies at CSUN. She is a Teaching Associate where she teaches public speaking to freshmen and sophomores and also serves as the President of Performance Ensemble. Brianne grew up loving sports as a child and played basketball throughout her life all while being an avid Laker fan. Her passions include writing about sports, debating about sports, eating while watching sports and reporting breaking news. Although entertaining, Brianne believes that sports play a vital role within a democratic society in order to bridge people together to build community.
Bryan is a Cooperative Economic Strategist. He has been working tirelessly to disrupt the network marketing industry since 1998. His company BAM.eco is coopetition with the likes of Amazon.
Carol Rhodes
Daoud J. Khaliq
Ed Spicer
Eva Holmes
Frank Elmore
Jerome Caton
Khadija Connor
Larry Aubry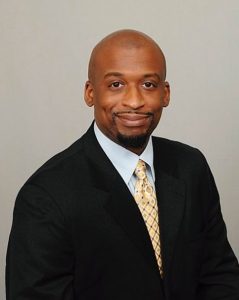 Mark Stephen Graves, Esq. – Mark is an Intellectual Property (IP) Attorney who primarily focuses on Internet Technology and Businesses. Recognizing that the World Wide Web is a form of hypermedia, Mark utilizes his master's degree in the Media Industry in tandem with his Juris Doctorate (JD) to counsel creatives and businesses alike to utilize their IP to create new web experiences and take advantage of business verticals. Mark is the first person in the world to receive a Juris Doctorate and Master Degree in Music Business and Entertainment Industries, simultaneously.  He has worked for some of the world's largest international technology, music & media/entertainment corporations, and he has seen first-hand some of the technologies that will be released in the world over the course of the next 15-20 years.
Marilyn Harris

Ngozi Williams

Mr. Peoples (Ancestor)
Opal Young
Ricky McKnight

Robbye Davis
Steve Taylor

Udette Hayes